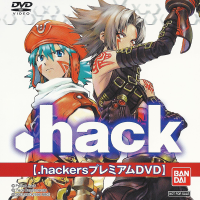 Pre-order ".hack//GU Vol.1 Rebirth" to get ".hack//GU Original Drama"
A luxurious DVD containing "series successive music videos" and "unreleased prototype video" will be presented!
* The number of benefits is limited. The campaign will end as soon as it is gone.
* The contents and specifications of the benefits are subject to change.
*Some stores may not handle it, so please inquire at the store for details.
※ The photograph is an image. It may differ from the actual product.
* The original drama is not animation.
Full disc download on Archive.org