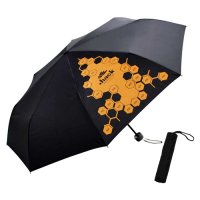 Designed with the ".hack" logo A folding umbrella .
A simple design that can be used everyday!
The umbrella in the photo is a sample,
The logo on the actual product is printed in a brighter orange.
The diameter when used is 90 cm, and it is large enough to fit an adult man!
It's a big size for a folding umbrella.