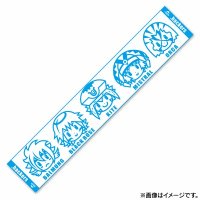 A muffler towel with a length of 200mm and a width of 1100mm !

Refreshing blue!
Deformed illustrations of popular characters are decorated.

▲The towel fabric looks like this

▲The letters ".hackers" are embroidered on both ends!

A towel that is indispensable in everyday life!
This will get you through the hot summer!