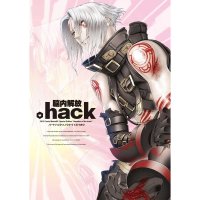 This is a special booklet included in the ".hack//Slightly Sexy Everyday Surrounding Pack" created by the CC2 staff of the ".hack" series.
A4 size, 32 pages
Full-color illustrations drawn by CyberConnect2 artists are posted on all 32 pages!
*Some excerpts from published works
◆".hack" sexy illustration drawn by CC2 staff
WAKA, Kemonoguchi, Mamesuke, Hideki Kumamoto, Edon, Hiroaki Takei, MM, Toru Shibuya,
Junko Taguchi, Tasshi, Kei Yamazaki, Naoto Abe, Shinsaku Sawamura, num, Chamu
<<Special corner>>
◆ How paper bags are made
Illustrations drawn by Seiichiro Hosokawa and Miharu Toba used for the paper bag.
Introducing the rough sketches leading up to the final draft!
◆Illustration comment
We will ask the CC2 staff who drew the sexy illustrations to explain the special points and "moe" points!
◆Pie & Tabby 3D Theater
A dream corner where you can make sexy characters Pai and Tabby three-dimensional using cross-view!
◆ Column by Hiroshi Matsuyama
Let's all go back to the second year of junior high school once in our heads. Remember those days!