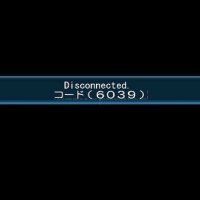 While playing the game, if certain conditions are met or the lack thereof, you will see on screen some error codes. These numbers range from 3 to 4 digit numbers and usually mean one of two main categories, something did not go as expected or something timed out (disconnected). For the first part of these codes, having to deal with the DNAS checks. DNAS is Dynamic Network Authentication System that is created by Sony as an authenticator system for online play. This server check was eventually retired by Sony, but the checks remain in place and still attempt to look for them before going online. The English Tellipatcher will remove the DNAS checks, thus bypassing a lot of the errors you will encounter.
Below area list of common error codes throughout the game and common reasons why the code is issued. Do note however, some of these codes are generic and not specific, i.e. you can get error 1001 for a time out, but it can also be used for other various reasons unrelated to timing out.
402 - DNAS Stating Invalid Disc
611 - DNAS Host Not Found
1001 - Unexpected Time Out
3002 - Area Server Already In-use
6000 - Disconnected
6005 - Authenticating Character ID
6039 - Bookmark Fetch Error
6061 - Lobby Server BBS Fetch Error
6043 - Unable to Retrieve Data
6053 - Area Server Issue
7005 - Character data corrupted
These are just some of the common codes and the common times you'll encounter them. Should you see a code not listed here, let us know in the comments below or contact us on our Discord servers.
A comprehensive list can be found on these websites.
https://www.dslreports.com/faq/dnas/2.0_DNAS_Error_Codes#Unexpected